The Hotel
Connect with the Ebro and with the pleasure of living
Hotel SB Corona Tortosa knows how to host your best experiences. We invite you to discover the spaces, places and corners you always wished for. Endless leisure activities and sports in a group or with your family.
Tortosa, a historical city with a Mediterranean essence, a city surrounded by nature and water, two essential elements to formulate a community.
Mediterranean urban concept
Not just an accommodation, a way to live
We are vital energy and personal service. We have created living spaces to make you feel fully comfortable. The culture of relaxing, leisure, cuisine and gastronomy. Your perfect romantic getaway. Holidays that make you feel like new. The pleasure of working. The place where your family can feel more.
We are Mediterranean, we are cosmopolitan
Services
Welcome to the perfect place for cycle touring
We have the ideal environment and the best facilities to offer you a great experience on wheels. Whether you want to relax with your partner or family, or you are a fan of road or mountain biking or, even if you are a professional cyclist, this is your home. Find out about our services and routes and let yourself be seduced by the Delta de l'Ebre.
Visit our page specialized in cycling:
Go to SBhotels&Bike
Shine during your best moments
Bathe your unique memories in the swimming pool, under the rays of sunlight which depict the sweetest areas of shade. Find your haven of relaxation, pleasure and peace.
Opening times
10.00 a.m. to 10.00 p.m.
Your very own unique terrace
A haven of peace in the open air without noise, just pure nature. Tranquillity and relaxation to make time stand still.
A bite of life
Mediterranean essence. Dishes elaborated with variety and flavour. A colourful gastronomic palette to satisfy your gourmet desires. Our historic local cuisine, ready for you to enjoy.
Gastronomy
Sport and tourism go hand in hand
Here we await you with facilities designed for you to enjoy tourism without giving up a healthy lifestyle. We have state-of-the-art fitness and cardio technology. Technogym® machinery that will allow you to enjoy a fitness session in an environment with natural light and with views of the hotel terrace and pool. You have a rowing machine, treadmills, elliptical trainer, bodybuilding machine, exercise bicycle and stretching area.
Opening hours:
From 7 a.m. to 11 p.m.
Open every day
More services
Free Wi-Fi throughout the hotel

Internet Corner

Parking at the hotel

Room service (11.00 a.m. – 11.00 p.m.)

Laundry service

Adapted hotel

Luggage storage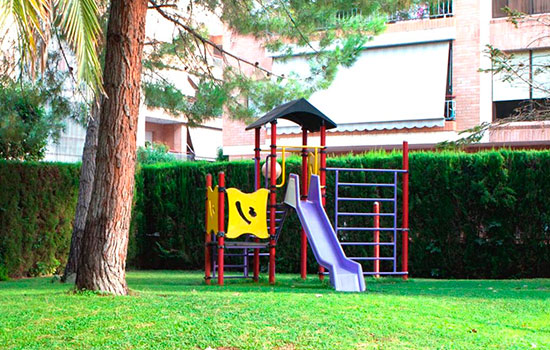 WELCOME TO SB HOTELS

We love green
Feel green
We love the environment. Our spaces are energetically efficient and adapted, with separate waste collection to help reduce emissions and breathe in fresher air. Believing in comfort and in a better world is possible.
More information
We love sports
Improve, always
If you enjoy an active lifestyle and sports, you are one of us. At SB Hotels, we promote physical activity and sport, foster its regular practice and sponsor sporting events, providing you with ideal facilities to continue with your healthy and fit lifestyle.

We love pets
One of our guests
#WeLovePets. And we know how important it is for you that your pet enjoys his stay. For this reason, we provide you with the rules of our pet friendly establishments:
Pet conditions

We love kids
Children first
Children's energy is unique and we love it. Here, they can have fun. Their family holiday will be an unforgettable one. We have great ideas so that holidays with children are as fun and enjoyable as they should be:
First child stays for free
In room with 2 adults
Welcome Pack
A gift for every child up to the age of 10.
Buffet area and children's menu
For breakfast in the restaurant.
Larger rooms
Children's TV channels
In your room TV
Free baby cot
For children under the age of 2. 1 per room. Subject to availability.
Free pushchair
For babies. Subject to availability.
Enough space for the whole family
X